Welcome to Caldy Golf Club
Caldy Golf Club offers a warm welcome to visitors, societies and groups looking to play on this hidden gem on England's golf coast. The course, which offers a mix of cliff-top-links, parkland and heathland, provides a fair challenge to all standards of golfer. In addition to playing the excellent course, visitors can take advantage of our superb practice facilities before enjoying the hospitality offered by our bar and catering team.
Please call our Golf Co-ordinator, Matt, on 0151 625 5660 (Option 1) to plan your visit to Caldy Golf Club.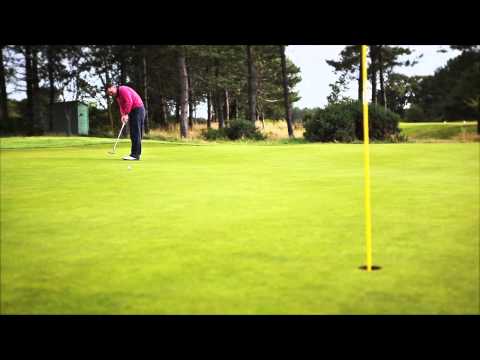 A Top Course to Play in Merseyside
Caldy Golf Club was recently rated in the Top 10 Courses to play in Merseyside alongside some world class golf courses such as Royal Birkdale, Royal Liverpool and Hillside.
Click here to view the article
Sky Sports also paid us a visit during The Open Championship at Royal Liverpool.
See what they had to say here.
Dress Code
Members, guests and visitors are required to maintain a satisfactory standard of dress at all times both in the Clubhouse and on the Golf Course. The Secretary, Steward, and Professional are instructed not to admit or serve any persons who in their opinion are not dressed to the required standard.
Casual dress is acceptable in the Snooker Room Bar and the Lounge at all times other than on formal occasions, and the Dining Area from Monday to Saturday up to 7.00 pm. A jacket and tie must be worn in the Dining area after 7.00 pm (Monday – Saturday) and throughout Sunday. The wearing of denim jeans and collarless shirts/tee shirts is not permitted.
Footwear – Training shoes and or shoes worn for golf must not be worn in the Clubhouse.
If shorts are worn they must be of tailored golf type and must be worn with appropriate hose. Men should wear knee length socks or short white socks. Trousers must not be worn tucked into socks, unless worn as Plus 2's or Plus 4's. Shirts must be tucked in and not worn outside trousers or shorts, be it on the course or in the Clubhouse.
These rules may only be relaxed at the Captain's discretion or in the absence of the Captain, the Senior Past Captain present.
Useful Links